Irv Lee - Higherplane Aviation Training ltd
Mentoring the Private Pilot flying in the UK, Licence and Radio Testing, Renewals & Validations, PPL Masterclasses, Radio Training & Testing, South African Vacation & Licensing advice, Consultancy and much more besides . . . . .

Last Update of this page: December 2020 but subpages will be updated more than this one!

New: Online Radio Training - very popular, 4x one-hour course. See tag on left for reviews, dates, etc
DVD and Video Clips
Interview - Extending Medicals, Ratings, and Validities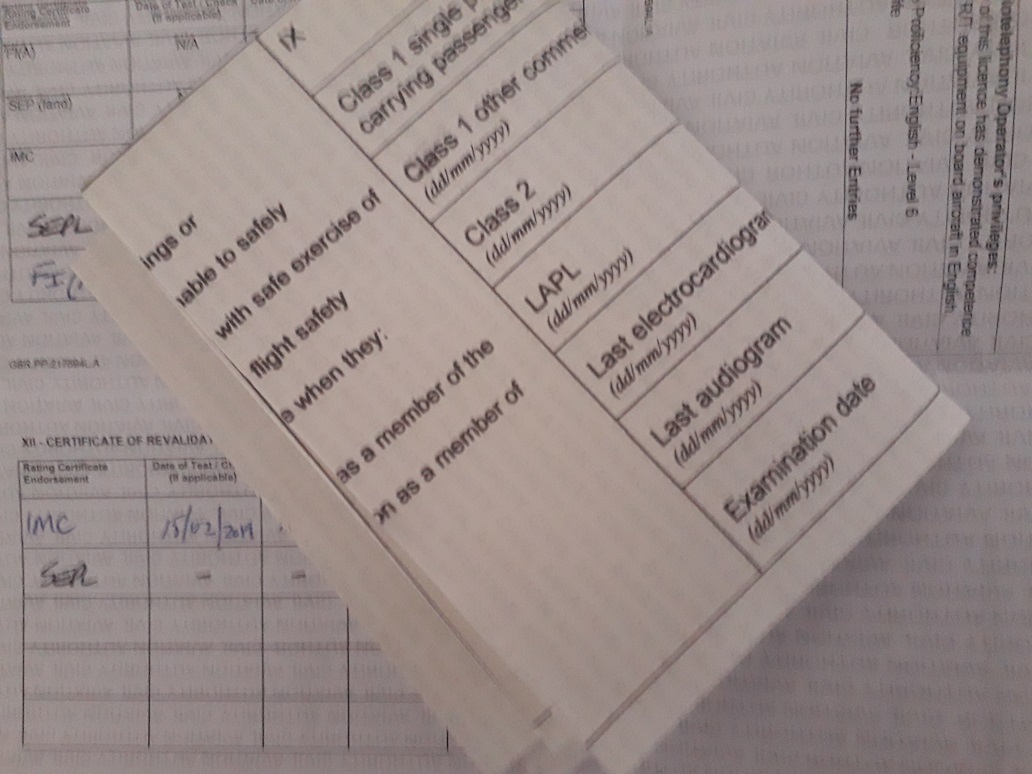 An interview clip by the Flying Reporter with me, explaining in simpler terms about virus-exemptions for prolonging rating, validity and medicals during 2020, plus other changes which may help. (Skip ads to see interview.)
VFR Around the LTMA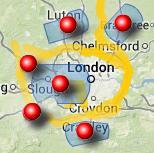 (Note: this file has unfortunately been moved, trying to locate the new source now)
A NATS (National Air Traffic Services) production, allowing pilots unfamiliar with the London area to watch short clips of piloting around London without infringing controlled airspace. Each clip contains a short briefing from me and Jonathan Penny on the things to look out for en-route - then we fly the route so you can see it in high quality video, hear the R/t, the cockpit chat between us, and see how it looks before you fly it for yourself. To view each clip, simply go to VFR Around the LTMA to give you a map, and you simply double-click on any part of the yellow 'band' around London to view the clip lasting a few minutes for that part of the 'flying tour' - or you can choose a route from the pull-down menu.


Rust Remover for Pilots
A promotional (60 second) clip from the "Rust Remover for Pilots" DVD. This product has been remarkably successful in bringing pilots back into flying quicker after even reasonably short layoffs - a real money saver in terms of flying time to 'derust', and a great safety enhancer for the hobby fixed wing pilot.
Normally, the Rust Remover can be purchased here, with a 'buy-it' button, by credit cards or PayPal or bank transfer for £25 plus 'at cost' P+P for where-ever in the UK or the World you are - eg: £26.99 for the UK.
HOWEVER in these unusual times, stock is extremely low. Please EMAIL me and if stock still exists I will send you payment links, if I am sold out, I will inform you when stock has been replenished, no commitment to buy later of course! Contact details on the card lower down the page:
---
Advert: NPPL or PPL, the pre flying tips are the same, and lots of confusions are sorted out with a Pre Preflight Checklist, the ideal safety addition to your flight bag. It also solves a big problem for friends/relatives who never know what to get you as a present. Get them to click on the link or the tag on the left for details and purchase. Orders usually delivered in under 2 working days, often next day if timings work out.

---
Discount code for Pooleys Online http://www.pooleys.com/:
Use "irvlee" in the "promotional code" discount field during checkout for prices to be recalculated downwards. For items over £100, contact me to see if extra discount available.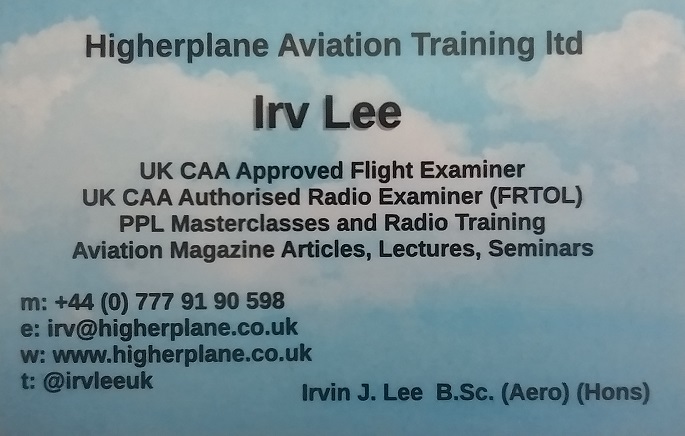 ---

Higherplane Aviation Training Limited
Registered Engand & Wales Company No. 04339387